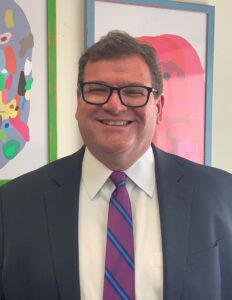 Attorney Rob Treinen graduated cum laude from the University of Minnesota Law School in 1999.  Since graduation, Mr. Treinen has practiced nearly exclusively in consumer law before state and federal courts at all levels in New Mexico, Colorado, and the Navajo Nation (inactive).  Mr. Treinen is also a member of the United States Supreme Court Bar.  He has personally handled over 200 cases on behalf of consumers in both individual lawsuits and class actions and is an active member in the National Association of Consumer Advocates, a national association of consumer law attorneys.  He has presented numerous legal education courses on consumer law topics to train other attorneys across the nation.
Mr. Treinen's work has resulted in the publication of many court opinions favorable for consumers by the Tenth Circuit Court of Appeals, the United States District Court for New Mexico, the New Mexico Supreme Court, and the New Mexico Court of Appeals.  Mr. Treinen has served as amicus counsel for Public Justice, a Washington D.C. based advocacy group.
A tireless worker for consumer rights, Mr. Treinen devotes about a hundred hours per year to pro bono activities and as a speaker and presenter at consumer law related events directed to both the general public as well as the legal community.