Part I – Intro Into The Fair Reporting Credit Act (FRCA): The Importance Of Keeping Tabs On Your Credit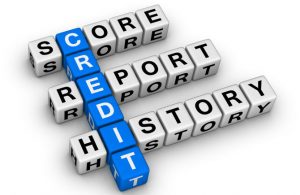 These days your credit score is absolutely essential to obtain the money you need to finance life's necessities: a car, a home, a credit card, a personal or business loan, etc. Sometimes a person's job even depends on their credit score. Credit scores are primarily based on your credit report, and the credit report or reports relied on are typically generated by one or more of the three major consumer reporting agencies (CRAs): TansUnion, Experian, and Equifax ("The Big 3"). CRAs, also called credit bureaus, are private companies that collect and sell consumer information. Stop and think about that for a second. Access to credit is vital to each of us in order to lead and better our lives, and access to credit is largely controlled by the information provided in the reports generated by three private companies. That puts a tremendous amount of power in the hands of "The Big 3." Because of this power, the government has stepped in to regulate "The Big 3" as well as all other CRAs in the form of the Fair Credit Reporting Act (FCRA).
It should come as no surprise that occasionally mistakes happen or circumstances occur that lead to inaccurate and negative information appearing on a consumer's credit report. This can happen for a variety of reasons: the consumer's identity is stolen; a CRA mistakes two consumers with similar identifying information with each other; a CRA misinterprets information received about the consumer; a furnisher – the company that provides the information about the consumer to the CRA (generally a creditor, like the bank or your credit card company) – makes a mistake and sends bad information to a CRA; etc. When a mistake happens, serious consequences can result, namely you can be denied credit for a bogus reason. If you learn that inaccurate information is on your credit report, you need to take action to clear up the mistake before it leads to too much damage. This is where the FCRA comes in.
The FCRA was created in order to promote the accuracy, fairness and privacy of credit reports. It is a large, complicated and comprehensive law with many moving parts. This article will focus simply on how to order a free credit report from "The Big 3." A subsequent article will address what to do if you find inaccurate and damaging information on your credit report.
Ordering a Credit Report
The FCRA requires that each of "The Big 3" provide consumers with a free credit report every 12 months, if requested by the consumer. It's a good idea to order your free reports every year simply as a matter of course. However, it is essential to order your reports if something happens that leads you to believe that your report is inaccurate. The classic example is that you are denied credit or given credit on less favorable terms and the lender tells you that a certain past due notice on your report – one that is inaccurate – is the reason you were denied or given less favorable terms. If this happens, get all the documentation that you can from the lender regarding the denial and laying out the reason for the denial. Next, find a lawyer who has experience with the FCRA or order your credit reports yourself. It's important to note that ordering your free annual reports does not negatively impact your credit.
You can order your free credit report online, over the phone or by sending a letter. To order online, visit www.annualcreditreport.com. To order by phone, call toll free at 1-877-322-8228. To order your report by letter, you can fill out a pre-made form. To find the form, visit the website for the Consumer Financial Protection Bureau (CFPB) here and click the link that reads, Annual Credit Report Request Form. The CFPB is the federal agency whose mission is to protect consumers by carrying out federal consumer financial laws, like the FCRA.  The CFPB has a lot of useful information on the FCRA, along with other consumer issues, on its website.
It generally takes a CRA two to three weeks to process a request, however, it could take longer. Once you receive your credit reports go over each of them carefully. Make sure that all of the information on each of the reports is accurate. Don't assume that each report is the same. There can be, and often are, differences between them.
If you find an inaccuracy, you should take action. Call an experienced FCRA attorney for help or dispute the inaccuracy yourself. If you are going to dispute the inaccuracy yourself, be sure to research the topic well. You'll have to follow a specific procedure to properly challenge the inaccuracy. You'll also want to be sure to keep records of all your correspondence with the CRAs. For more info on challenging the inaccuracy yourself, check back on our blog to find the second part of this post: Disputing Your Credit Report.
Treinen Law Office – located in Albuquerque, New Mexico – routinely handles FCRA cases. If you believe your credit reports are inaccurate, give us a call at (505) 247-1980 or contact us through our website. We often advise people, at no charge, on how best to dispute inaccurate entries on their credit reports. Sometimes the credit reporting agencies and/or furnishers do the right thing and, as a result of the dispute, the disputed item is deleted from the credit report. Other times, no matter what a person does, nobody will listen. Unfortunately, under those circumstances, it usually takes a lawsuit to get relief."