Treinen Law Office Provides $77,000 Cy Pres Award to New Mexico Center on Law and Poverty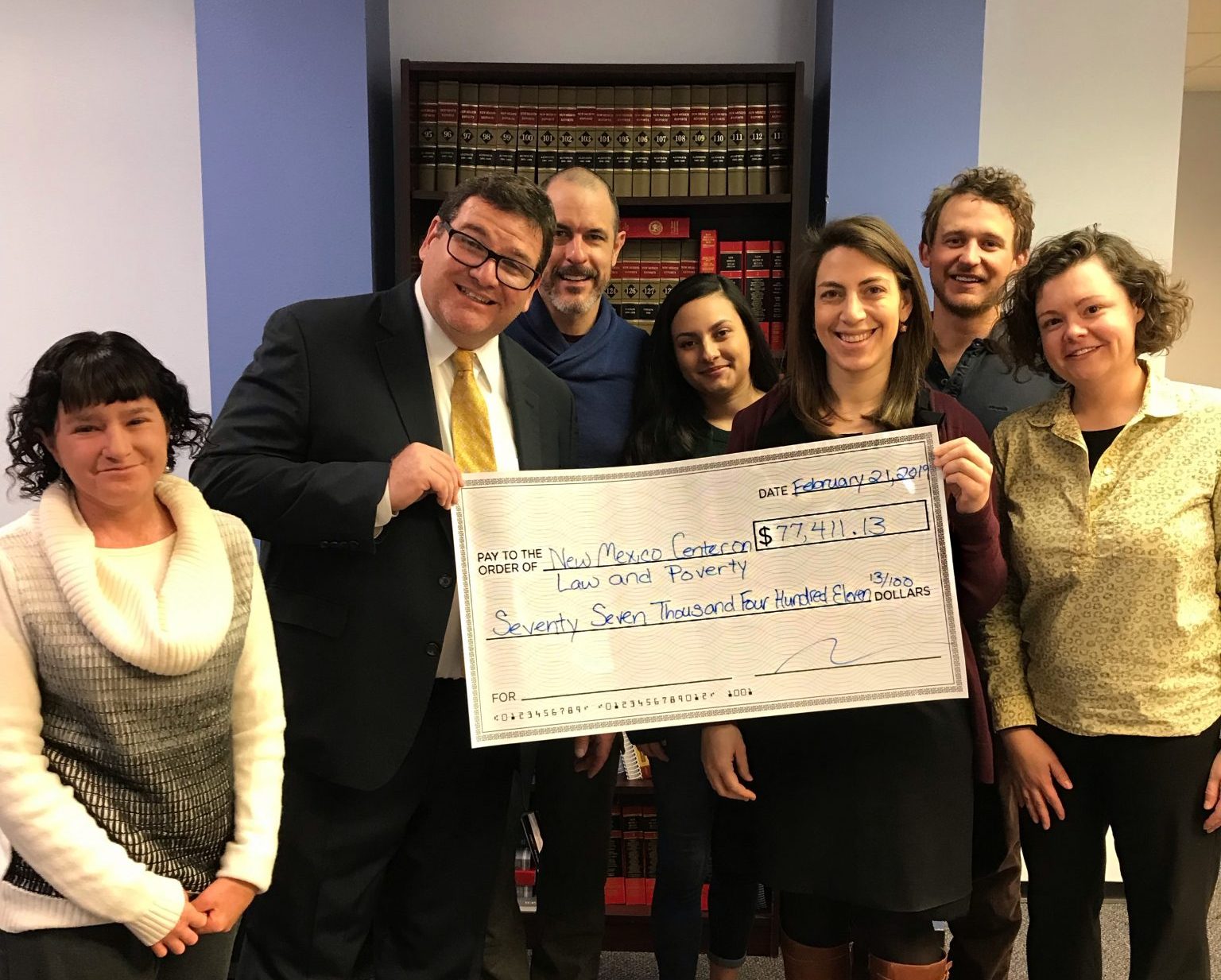 Treinen Law Office recently provided a $77,000 cy pres award to the New Mexico Center on Law and Poverty.
Cy pres awards are given in class actions where, for whatever reason, the money awarded to class members cannot be delivered directly to them. In many consumer class actions, such as those against predatory lenders, class members are hard to find. Persons that take out predatory loans are often from marginalized communities. They often move. The addresses that the predatory lender may have in its records are sometimes no longer valid when a class action settles, particularly – as is common – when the settlement takes place years after the unlawful conduct. Although diligent efforts are made to track down current addresses, through skip tracing and other methods, it frequently proves impossible to find some portion of the class members.
When class members cannot be tracked down, or money is left over in the settlement fund, it is unfair for the money to be returned to the predatory lender, or other defendant. Such wrongdoers should not be allowed to profit from their unlawful practices. Accordingly, courts often allow cy pres awards to be given to non-profits that aid the public in the same arena as was at issue in the class action. Any cy pres award requires court approval.
Treinen Law Office recently represented a class of New Mexican consumers against a predatory lender regarding the lender's unlawful practices. This lender – a title lender – failed to provide consumers with the information that is required by law to be given to consumers after a repossession. This information is intended to inform consumers about their rights to redeem the vehicle before it is sold, and to act as a check against unscrupulous conduct by lenders that perform repossessions. The law provides for generous damages where the required information is not provided in the form prescribed by law.
The New Mexico Center on Law and Poverty is a perfect recipient of cy pres funds for a class action against a New Mexico predatory title lender. The New Mexico Center on Law and Poverty's mission is to advance economic and social justice through education, advocacy, and litigation. Its team of attorneys, and other highly qualified employees, works with low income New Mexicans to improve living conditions, increase opportunities, and protect the rights of people living in poverty.
The New Mexico Center on Law and Poverty is a strong organization that has secured many protections for New Mexicans. It advocates for New Mexico consumers, including legislative work to fight predatory lenders. It has held the State accountable for providing a sufficient education for New Mexico's low-income, Native American and English Language Learner children. It has defended Albuquerque's minimum wage law, led successful efforts to expand access to healthcare, and increased food and financial security by removing barriers to the public benefits safety net. As part of a particularly commendable campaign, it spearheaded litigation to ensure farm laborers are treated the same as all other workers in our state.
Treinen Law Office is proud to have provided a cy pres award to New Mexico Center on Law and Poverty.