What Is Consumer Law?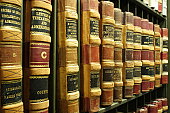 Treinen Law Office only practices consumer law.  What is consumer law?
Consumer law is designed to protect everyone from rip-off or abusive businesses.  Basically, consumer law protects private citizens from lying, cheating and stealing by big corporations or small businesses.  It protects individuals that buy products or services.  It is also called consumer protection law.
Starting in the late-60s, Congress and state legislatures realized that existing laws were not adequate to protect consumers.  Congress and state legislatures passed laws that required fairness in lending, home sales, mortgages, auto sales and leases, RV sales, mobile home sales, warranties, credit reporting, debt collecting and credit cards.  In addition, states, including New Mexico, passed laws that applied generally to all businesses, requiring businesses to tell consumers the truth, forbidding them from failing to disclose important facts, and barring them from unfairly taking advantage of consumers.  These state laws are called unfair and deceptive trade practice laws.  In New Mexico, this set of laws is called the Unfair Practices Act.
These laws are considered socially beneficial laws.  Congress and state legislatures want these laws to be vigorously enforced so that the marketplace remains open and fair.  Accordingly, in addition to allowing enforcement by regulatory or enforcement agencies like the New Mexico Attorney General, these laws have fee-shifting provisions to encourage private enforcement.  Under these provisions, if a private law firm – like Treinen Law Office – takes on a consumer lawsuit and the consumer prevails, the defendant must pay the attorney fees accrued by the consumer.  This makes it possible for consumers to bring lawsuits where the money at stake is not a huge amount.
New Mexico courts have time and time again held that consumers must receive broad and robust protection under New Mexico consumer protection statutes.  New Mexico appellate courts have stated that these laws must be broadly interpreted to protect consumers.  The New Mexico Supreme Court has stated that it is the public policy of New Mexico to adequately protect consumers whenever they are wronged.
Few New Mexico attorneys practice consumer law.  Treinen Law Office does not specialize in any one area of consumer law.  We have represented consumers in lawsuits against banks, small lenders, real estate brokers, mortgage companies, car dealers, RV dealers, mobile home dealers, warranty companies, credit reporting agencies, debt collectors and credit card companies.  We have represented persons harassed by unwanted calls to their cell phones.  We have represented students who were cheated by unscrupulous higher education institutions.
If you believe you have a potential claim against any of these sorts of businesses, or if you believe you could otherwise benefit from the protection of consumer laws, please do not hesitate to contact us.  The consultation is always free.  We may be able to help.