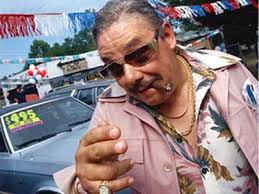 The process of buying a car is a bewildering experience. There are papers to sign, contracts and warranties, documents that you may not be able to understand or have enough time to read. Americans spend billions of dollars on their cars each year, but behind statistics are real people who are buying their dream car or just a car to get to work and pick up their kids from school.
It happens all too frequently that an innocent consumer discovers that their dream car has been in a wreck and isn't worth what they had to pay for it. Worst of all, thousands of people discover that the car they trust to carry their children in has been so damaged that it is unsafe for anyone to drive. Used cars that should have been crushed instead of being resold on the market, and new cars that aren't really new are sold to unsuspecting people every day. Often, consumers don't realize they've been ripped off by the car dealer until months, if not years, after they purchased their car.
If you've discovered that the vehicle you've spent your good money on isn't worth anything near what you paid for it, or if you found out that your new car was in an accident before you bought it, we want to talk to you. We might be able to help. Of course, if you think your car may be unsafe to drive, you should have a qualified mechanic and a qualified body shop take a look at it before you continue driving it. At Treinen Law Office, we specialize in helping everyday people defend themselves against dishonest car dealers.